Balances and Weighing
There are increasing demands on laboratories to demonstrate quality assurance in their measurements. This course provides training to assist laboratory personnel to meet these demands.

Balances are used extensively in laboratory measurements, but the ease and simplicity of using a balance belies the fact that it is a complex instrument. Reliable measurements using a balance can only be assured through an understanding of:
how the balance works,
factors that can influence the balance reading, and
the need for ongoing checks and calibration.
This course introduces balances and weighing. It provides useful frameworks and concepts while emphasising practical skills and knowledge that can be applied in your own organisation. The course covers sources of error in measurements and common pitfalls of weighing. It will assist you to solve common problems associated with the use of balances or weights used for checking and calibrating balances, and engender confidence in your measurements.
Standard Cost $950 + GST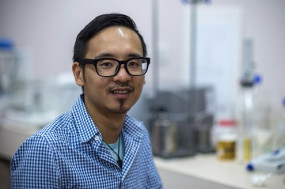 Yin Hsien Fung
Research Scientist | Mass and Pressure
Fung joined MSL in August 2016 as a research scientist and is now one of our lead scientists in the Mass Quantities team. Other than maintaining and disseminating the mass standards, Fung is developing density measurement capabilities, especially in liquid density determination by using electronic densitometers and reference liquid density standards. Fung also leads the MSL team in constructing the MSL Kibble balance with focus on the displacement measurements using interferometry and characterization of the pressure balances.
Fung has published a number of research papers and is very active in STEM outreach activities. Fung recently won the Early Career Researcher Award at the 2020 Science NZ awards.
Prior to joining MSL, Fung was pursuing his doctoral studies at the atomic physics lab in University of Otago, which is part of Dodd Walls Centre for Photonic and Quantum Technologies. His thesis topic was on the deterministic method to prepare single atoms in the motional ground state by using lasers and optics, in which the techniques can be applied in quantum metrology. Fung has strong interest in science communication and had been regularly organizing science educational outreach programmes for rural schools in Otago/Southland region.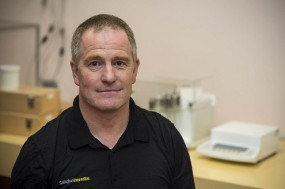 Greg Reid
Research Technician | Mass and Pressure
Greg has worked as a mass and density metrologist at the Measurement Standards laboratory since 2005. His work includes calibration of hydrometers, density standards, volumetric glassware, and weights and balances from the high-accuracy state-of-the-art level (about 1 in 100 million) to those used in trade and industry, which require an accuracy of 0.1 %. His current research interests include the automation of mass comparisons.
The Course is Suitable For:
Balance calibration agents, balance end users, laboratory Quality Managers.
Course Qualification:
Students will receive a course attendance certificate.
General Programme and Learning Outcomes:
The course is highly interactive to enable you to benefit from the experience of other participants and the presenter. There will be a number of hands-on calibration sessions to develop practical skills.
Participants will learn how to:
Define what a balance measures.
Select the correct balance for the task.
Use a balance effectively.
Calibrate a balance and calculate the uncertainty of the calibration.
Apply traceability and quality standards.
Use check weights.

To be scheduled
Lower Hutt
MacDiarmid Centre, Callaghan Innovation
69 Gracefield Road, Gracefield
Lower Hutt
Free Parking

Approximately 45 minute drive from Wellington Airport, 30 minutes from Wellington CBD
Course Times
Welcome tea and coffee
All courses commence at 9:00am sharp. All courses are expected to end by 5:00pm unless otherwise noted in the registration page.
Catering
Catering includes Morning Tea, Lunch and Afternoon Tea. Please indicate dietary requirements on the registration form.