Chris Sutton Retires
News | 7 December 2018
Dr Chris Sutton retires from MSL after a long and incredibly influential career shaping the Measurement Standards Laboratory as we know it today.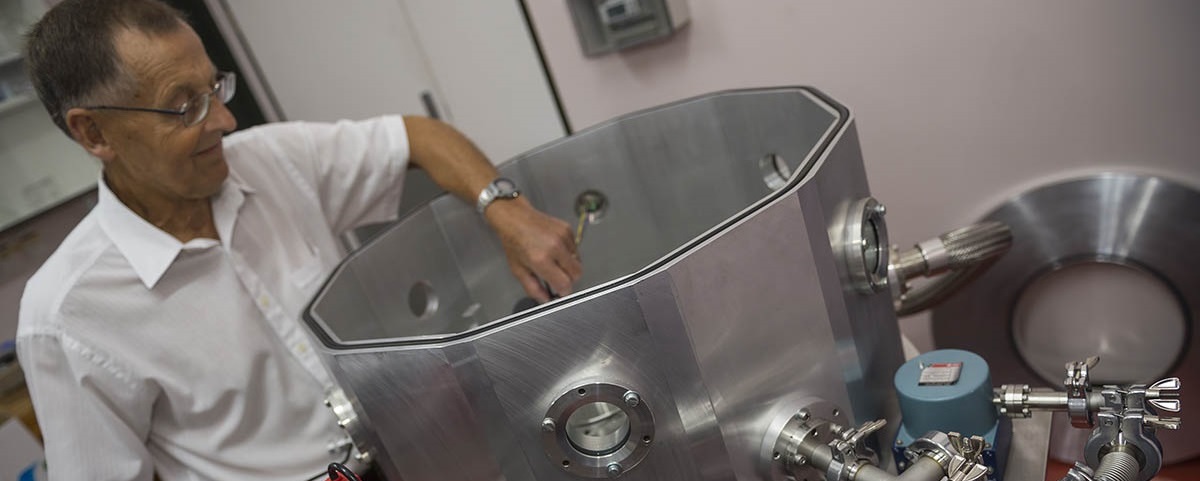 Chris has dedicated his entire career to ensuring New Zealanders have access to accurate measurements, be it for use in trade, or for safety or environmental monitoring. Chris started as a scientist at the Department of Scientific and Industrial Research in 1975, where he developed pressure measurement standards within the Physics and Engineering Laboratory (PEL). During his 43-year career Chris played a crucial part in the formation and implementation of our measurement legislation. He wrote or co-authored about 100 published papers and produced over 100 reports and presentations. He was involved in the establishment of New Zealand's Measurement Standards Laboratory (MSL) in 1992, and was appointed the Director and Chief Metrologist in 1997.
Chris has been involved in regional and global metrology since the Commonwealth Science Council Project Group meeting in New Delhi 1977 which led to the formation of a Commonwealth Regional Metrology Programme, now the Asia-Pacific Metrology Programme (APMP). Chris offered for PEL to be the first chair of the organisation and was also involved in attempting to set up a Caribbean equivalent to APMP in 1979. APMP technical committees were introduced in 1998 with Chris chairing the working group that determined their terms of reference. He was inaugural chair of the technical committee on mass (TCM) which he still actively supports. Chris has also chaired the international Consultative Committee for Mass and Related Quantities' Working Group on the Dissemination of the kilogram, as well as many working groups within APMP, and is APMP's longest-serving representative.
As Director of MSL, Chris was involved in negotiating and signing one of the world's key metrology frameworks, the International Committee for Weights and Measures' Mutual Recognition Arrangement (CIPM MRA) in 1999. As part of the post signing activities, he presented at the APEC/APMP workshop on evaluation of measurement uncertainty in 2001 and was a reviewer in the APEC/APMP peer reviews of the National Institute of Metrology, China, and the National Institute of Metrology, Thailand, in 2002. Chris has subsequently peer reviewed many national metrology institutes as part of the APMP.
In recognition for his contributions to metrology in the Asia Pacific region, in 2017 he was awarded one of the world's top honours in the field of metrology, the Asia Pacific Metrology Programme (APMP) Award. Chris was recognised as Distinguished Scientist at Industrial Research Limited in 2008.
Chris' last 10 years have been focused on developing a super-precise weight-measuring instrument known as a Kibble balance. Chris' design has gained significant international interest, as it has a unique and much simpler design than the other seven Kibble balances around the world. The balance will be used to 'create' a kilogram, which will no longer be based on the weight of a piece of metal in Paris but instead be defined by a fundamental constant of nature as of 20 May 2019.
Most recently Chris won the 2018 Wellingtonian of the Year award for the Science and Technology category. Another significant acknowledgement of his contribution to Metrology. 
Although 'officially' retired, Chris will be regularly popping back to MSL's Kibble Balance Laboratory to continue with its development.