MSL Apprenticeship Programme
In 2017, the Royal Society reported a deficiency in the practical skills of those entering the science-technician workforce in New Zealand.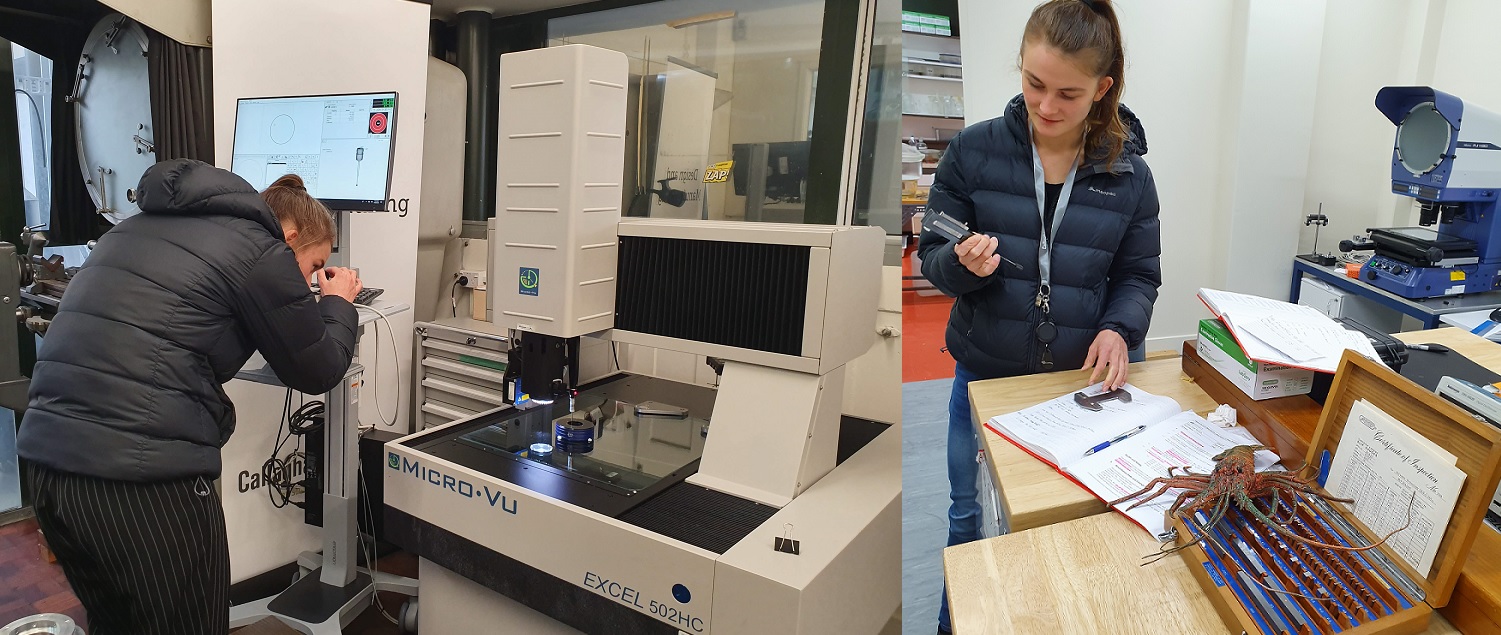 Missing young talent
The Royal Society's findings were reinforced by stakeholder feedback at workshops in NZ and at the Metrology Society of Australasia conference in Brisbane that same year. This feedback highlighted the fact that calibration laboratories were finding it hard to recruit local talent and therefore had to look offshore to hire skilled measurement technicians. The measurement community wanted to change this, so MSL took up the challenge and started an apprenticeship-type programme.
Creating the solution
MSL staff connected with their counterparts at the UK national metrology institute, who use an 'Earn-While-You-Learn' apprentice scheme for metrologists. Based on this, MSL set up a similar approach to develop local talent. The two-year apprenticeship role is guided by a framework unique to MSL, which maps development from mastering basic measurement techniques to learning complex mathematical uncertainty calculations. We also included work placements and regular assessments to track technical and behavioural competencies.
Finding Nina
An in-house workshop identifed the desirable qualities of an apprentice and a recruitment process was put in place. In June 2019, Nina Wronski, an ambitious high school graduate and baker from the Kapiti Coast, became our first appointee. Nina shined in the interview process, demonstrating sound qualities and a passion for science and technology. She had even watched videos of how quantum computers work in her spare time! A perfect match.
Nina has absorbed information faster than we can provide it. Based in our Length Standards section, she helps with commercial calibrations, participates in research projects, and learns about the science of metrology through external resources and online courses.
MSL has gained a lot by taking on an apprentice. The benefits have been; better links with the local measurement community, enhanced reputation through media interest in the programme and Nina's supervisors have enhanced their mentoring skills. As a result, others are asking MSL about our apprenticeship framework and looking at taking on their own apprentices.
Nina finishes her apprenticeship in June 2021 and is sure to be an asset to industry wherever she goes next.
Want to know more?
You can find all the information about the Apprentice Programme on our Developing Metrology Technicians page.