Temperature Measurement and Calibration Workshop
This course covers the use, care, and calibration of liquid-in-glass, platinum resistance, thermocouple, and radiation thermometers. The course is relevant to all personnel who use or check thermometers as a part of testing, installation, or monitoring and maintenance tasks.

It has been said that more than half of all of the measurements made in the world are temperature measurements. Temperature impacts on our basic comfort, food preparation, transport, medicine, as well as a huge range of high- and low-tech industries.
Despite the large number of measurements, our experience is that as many as one in six thermometers are outside the manufacturer's specifications. The primary aim of this course is to provide the information that enables users to recognise faulty thermometers and to install and use thermometers correctly.
The course provides a mix of principle and practice with guidelines for designing calibrations and measurements, including lists of things that go wrong, and the tips and tricks for recognising problems. The emphasis is on ensuring that you can apply the knowledge in your own workplace.
Cost $1099.00 + GST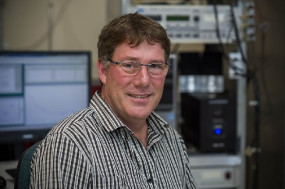 Peter Saunders
Distinguished Scientist | Temperature and Humidity
Peter has been working at MSL since 1993 in the area of radiation thermometry, carrying out research in both metrological radiation thermometry and industrial applications. He has worked as a visiting researcher for eight months at IMGC (now INRiM) in Italy, where he investigated the application of CCD cameras to radiation thermometry.
Peter has published more than 70 papers and articles on radiation-thermometry-related topics, and is author of the book Radiation Thermometry: Fundamentals and Applications in the Petrochemical Industry. He won the NZ Royal Society Cooper Medal in 2004 for research he carried out in understanding the physical basis of equations used in the calibration of radiation thermometers. He represents New Zealand on the CIPM's Consultative Committee for Thermometry (CCT) is an active member of the CCT Working Group on Non-Contact Thermometry.
Scientific highlights for Peter include work on: the size-of-source effect in radiation thermometers, the measurement of non-linearity using a combinatorial technique, analysis of a double-wavelength technique for measuring thermodynamic temperature, calibration equations for radiation thermometers and uncertainty propagation, and reflection errors in industrial radiation thermometry.
Peter is a technical expert for many IANZ accredited thermometry laboratories in New Zealand.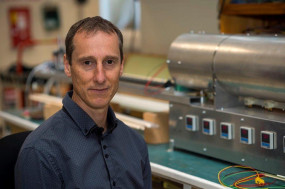 Emile Webster
Senior Research Scientist | Temperature and Humidity
Emile started his working career as an electronics service technician after finishing an NZCEE (CIT) in the early 1990's. Some years later he completed a BSc in Physics and BA in Philosophy (Victoria University and Waikato University). After finishing his undergraduate degrees, he was employed by the Engineering School at Massey University in Wellington. While employed at Massey he started a Post Graduate Diploma in Technology, which later led to a PhD (Investigation of Acoustical Methods for Volumetric and Bulk Density Determination of Solids, Liquids and Particles using the Helmholtz Resonator). Nearing the end of his doctorate, he was offered a position at the Riddet Institute (Centre of Research Excellence) in Palmerston North working on a powder processing project. Two years later (2011) he started his current position at MSL in Temperature Standards. Within MSL Emile has the responsibility of maintaining a thermocouple research and testing capability, sufficient to offer calibration services to industry and to disseminate information on best practice when employing thermocouple measurements. From this work many peer-reviewed papers have now been published that describe the drift processes in both industrial and reference thermocouples. He is also actively involved in providing LabVIEW software solutions within the Temperature Standards team.
The Course is Suitable For:
Any personnel who use or check thermometers as a part of laboratory testing, plant installation, or monitoring and maintenance tasks. Staff involved in laboratory accreditation and QA programmes will find it especially useful.
General Programme and Learning Outcomes
The course focuses on the use, care and calibration of thermometers.
Topics include:
Temperature, definitions, the ITS-90 temperature scale
Traceable standards, certificates, uncertainties
Calibration and use of thermometers
Liquid-in-glass thermometers, ice-point checks
Resistance thermometers, instrumentation
Thermocouples, furnace and oven surveys
Radiation thermometers
Surface and air temperature measurements
Course Qualification:
Students will receive a course attendance certificate.

12 August 2021
Lower Hutt
MacDiarmid Centre, Callaghan Innovation
69 Gracefield Road, Gracefield
Lower Hutt
Free Parking

Approximately 45 minute drive from Wellington Airport, 30 minutes from Wellington CBD
Course Times
Welcome tea and coffee
All courses commence at 9:00am sharp. All courses are expected to end by 5:00pm unless otherwise noted in the registration page.
Catering
Catering includes Morning Tea, Lunch and Afternoon Tea. Please indicate dietary requirements on the registration form.